eduroam for guest users
Guest users from other eduroam member institutions may connect to the Internet via WLAN at BME with the following parameters: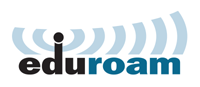 WLAN
SSID
eduroam
authentication and encryption
WPA2/AES
channels
ETSI (1-13)
coverage
IPv4
address, mask, gateway
DHCP
DNS resolver
IPv6
address, mask, gateway
SLAAC
DNS resolver
DHCPv6
When using BMENET, every user must follow these regulations:
Hungarian law
prohibition of peer-to-peer file sharing
IP traffic is not filtered by firewalls or access control lists. Misbehaving computers are denied WLAN access, mostly in the following cases:
malware (e.g. virus) distribution
intrusion (attempt) to other computers
participation in a denial-of-service attack
sending spam messages
peer-to-peer file sharing
Usual causes of the above mentioned actions are broken software, compromised systems, worm or virus infection, or user misbehaviour.